The SFR Winters 200K is one of my absolute favorite 200k rides. During non-pandemic times, this ride includes lunch in the tiny town of Winters, California that most people in the Bay Area have never even heard of despite turnoff signs for it on 80. Starting in Hercules, California right before the Carquinez and Benicia-Martinez Bridges and goes through many of the smaller towns East of there and a flyby of Lake Berryessa before coming back through Vallejo. The lunchtime stop allowed me two years ago to meet Rando friends like Fabrice and Huy who are faster cyclists than me so I'd have never met them otherwise. Rando rides usually provide no rest stops, refueling stations, and especially not lunch or dinner so this was the luxury Rando rides in the old days. Since I barely eat on rides, I can do without the provided food itself though.
This year though because of COVID, there would be no real mass start and no lunch provided. This year the ride was on Saturday, 9 October and luckily a lot cooler than the weekend before when the volunteer ride was held. Sandra and Kitty wanted to start early at 6:30 a.m. as they also live in the East Bay and closer to Hercules. Brian and his BFF / Rando Husband Robert were coming from Cupertino though and wanted a later start at 7 a.m. I asked for a compromise of 6:45 a.m. so we could ride together which luckily Sandra and Kitty agreed to.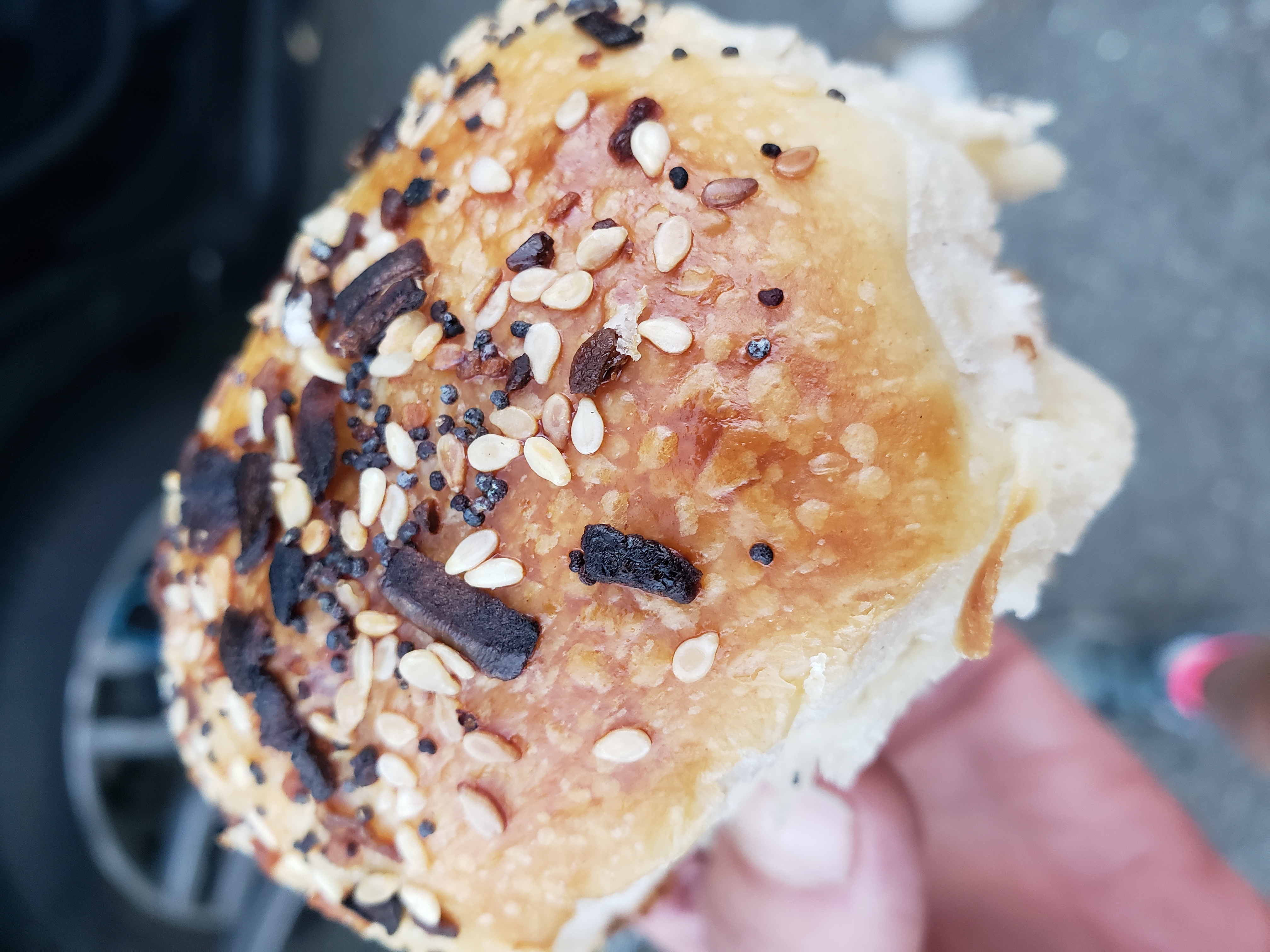 Delicious sourdough milk tea bread that Brian made!
I get to the start the Park & Ride lot right off of 80 and park across from Brian's car. I'd swapped out Black Ruby's tires last night after finding 3 cracks and 2 holes down to the mesh lining in them. Brian and I had ridden Old La Honda & Alpine Road earlier in the week which I could feel my tires slipping on Alpine Road. At one scary point on that ride I'd ended up across the road as I knew I didn't have the traction to make the corner. Brian came around asking what I was doing on the far side of the road which I said "Trying to not crash." I have no idea how I hadn't blown a tire or crashed after inspecting them afterwards. To make life more interesting, I accidentally picked up some Continental Gator Hardshell tires instead of my usual Continental Grand Prix 5000 tires. The Gators are .1mm thicker and a much stickier rubber. I wasn't about to go back to the shop though after I'd gotten the rear one on. I love seeing Mike and Chris and the rest of the guys at my shop, but not THAT much. Now the dumb thing was that when swapping the tires, I kept the old rear tube since I didn't see anything wrong with it at the time. Hold that thought for Moments of Great Stupidity.
Back to Saturday morning where Brian hypnotized me with sourdough milk tea bread he'd made the day before and I'd been wanting to get my small paws on. I said I'd devour some after the ride since I don't like a lot of food in my stomach while riding. My friend Tom is also there and it seems like the 5 of us can pod together since we're all about the same speed. I notice at the last minute that my rear tire is flat! I use my Road Morph pump since no one has a floor pump on them. I reason that I must have screwed up filling up this tube somehow last night when I changed tires. Last thing I want to do is change a tube in the dark so I just pump up the tire back to 100 psi and declare that I'm ready to go. Fingers crossed.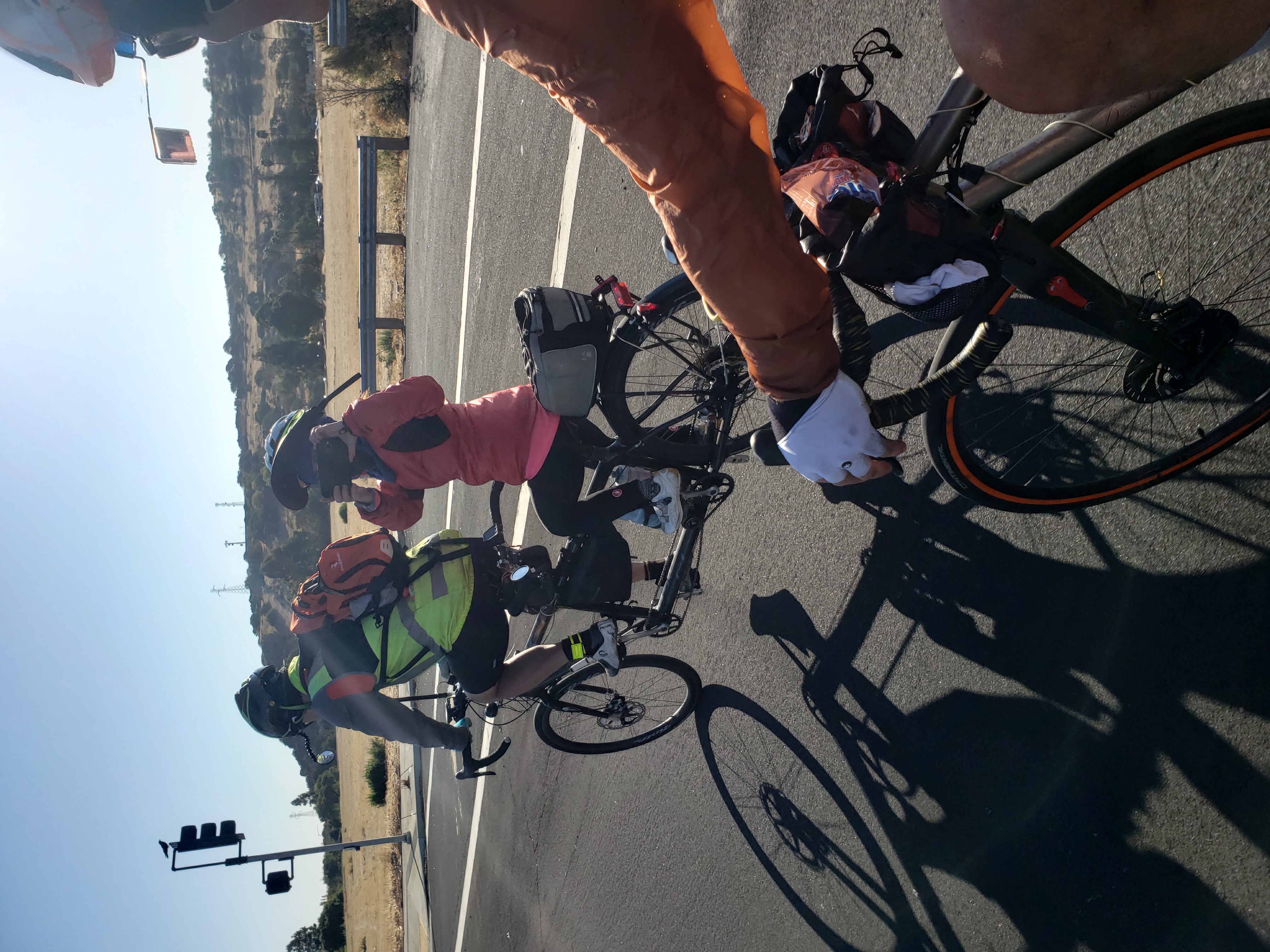 Lee taking photos of Brian and me while Linh pedals for both of them
All 5 of us roll out along Willow Avenue to San Pablo Avenue. I start getting paranoid about 9 miles in that my rear tire isn't holding air. I yell out at Brian to stop so I can check. I do a quick assessment and it *seems* like it's holding so I try to shove away any insecurities about the rear tire. We continue on across the Benecia-Martinez Bridge and I start having fond members of the DART 200K just a couples of weeks before with Ken, David, and Kitty. Somewhere along (I think) Park Road we unfortunately time arriving there at the same time a cargo train passes across the road. The rails here cross the road TWICE therefore trapping us twice in a short distance. Some other randos carry their bikes over the side to bypass the train, which by the time they do that only saves them a few seconds. At least we're free now to continue on! We come along Linh and Lee on their tandem along Park Road and comically Lee takes photos of us while Brian and I photograph them while riding. Much of this route north is the same going along Lopez Road for seemingly days. We do the usual route through Fairfield past the Safeway that I will always remember as the halfway / lunch mark for my first 300k (David Randonneurs' DDD 300K) and turn onto Pleasant Valley Road. Unfortunately we have no Brian. I knew he was behind me and the other guys pulled ahead of me which I could come close to catching, but never quite enough to stay with them. Plus I'm really conscious about how we lost Brian. I must have been a Navy Seal in a past life since I refuse to leave a man or woman behind. I pull over and wait for Brian for 10 minutes with no sight of him behind me. I slowly continue on hoping he'll catch up to me eventually. I meet up with Robert at the turn onto Putah Creek Road and he immediately asks if I have seen Brian. I haven't, but I'm also starving and decide we'll wait in Winters (now only a handful of miles) for him.
We get to Winters and Robert has contact with Brian that he's only a few miles outside of Winters. Kitty had flown through Winters without stopping. The rest of us stop at El Pueblo for food. Being vegan, I order their veggie burrito with black beans and no sour cream. Sandra calls this a "why bother" burrito. Despite my order, it comes with sour cream, but since I haven't eaten anything in several hours, I'm not going to wait a minute longer to eat so down it goes with the sour cream. Sandra does her usual "you'll batch up to me" comedy bit which translates to we'll never see her again that day. Brian catches up to us and at least Robert and I wait patiently until he finishes his lunch too. My rear tire sadly has 30 psi so a) I know something is wrong and b) I'm praying it'll hold until the end of this ride since I really do not want to change a flat right now. I pump my tire back up to 100 psi and we saunter on as a threesome.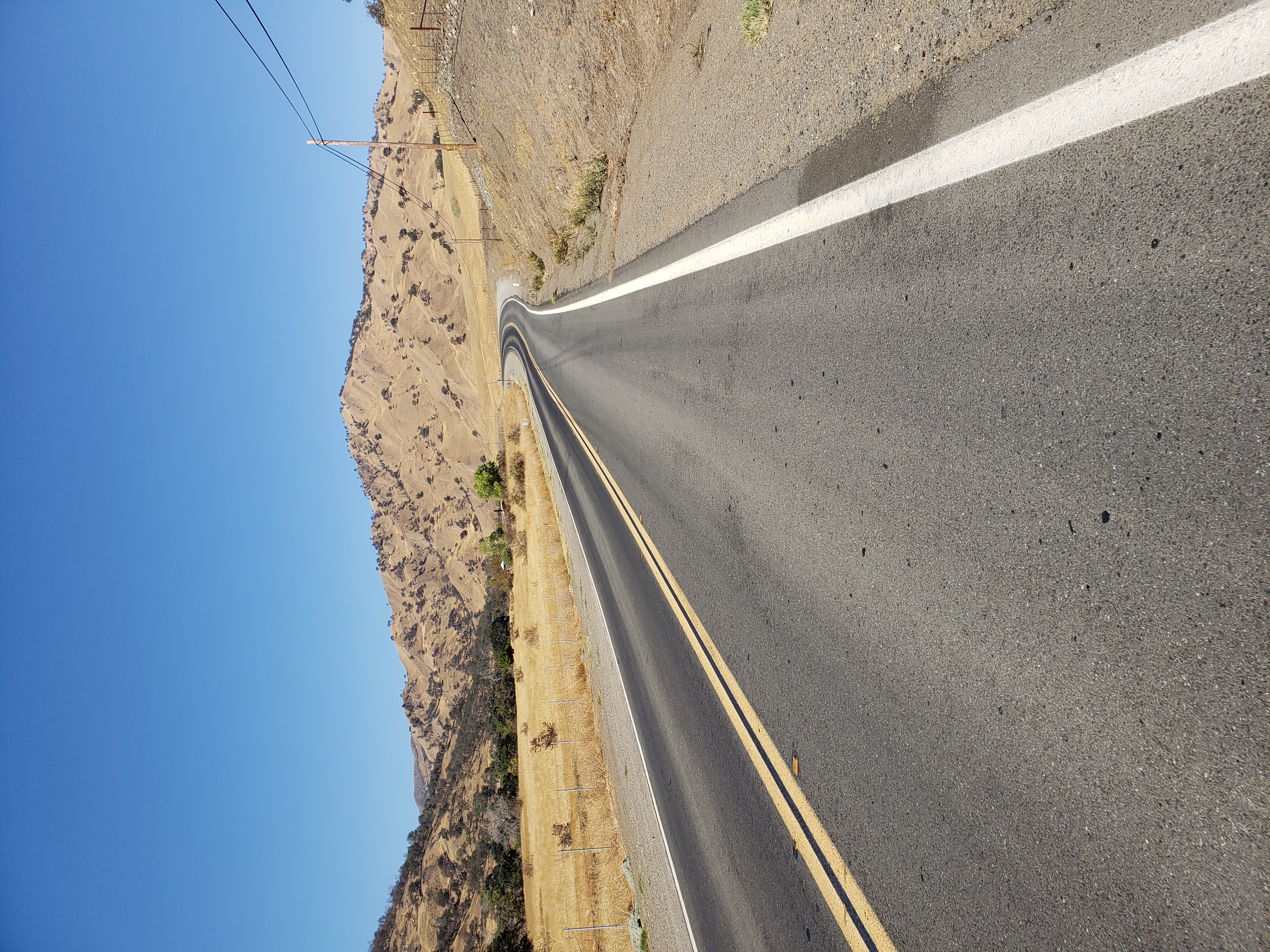 Highway 128 heading West out of Winters
Robert is faster than both of us and he's got a business call that he needs to take shortly after we're reading to roll in Winters so he stays behind. I stop every so often on the climb up to Lake Berryessa for Brian as there is a lot less fun on riding by yourself. I also want to make sure Brian is okay because you really never know what's going to happen even if you start a ride physically okay. Brian and I make it to Moskowite Corner at the junction of Highways 128 and 121 (again a place only Randos probably know) which is the only manned checkpoint on this ride since there are no services out here 85 miles in. Rob Hawks, our Regional Brevet Administrator, and his dog are here offering food and some snacks. Of course Rob sees Brian without Robert and asks where Robert is since they're like Bert & Ernie. I decide I can't take the stress of worrying about my rear tire's future anymore. Brian patiently waits while I change my tube as I give him crap for not being a gentleman and changing it for me (as I recall when my friend Dan volunteered for staffing a checkpoint on the Fall 2019 DPC 200K and changed my tube for me). I chuck my old tube into Rob's trash bag and we roll off confident that my tube worries are finally over and I can ride the other 40 miles without stress!
Brian and I continue down Montebello Road (121) and turn onto Wooden Valley Road to Rockville vs Suisan Valley Road. I know Rockville from Rockfill Hill Regional Park, where I left some blood and pride in the Rock Garden trail via my mountain bike after making a wrong turn on it. Brian needs some water so we stop at a the Chevron on Suisan Valley Rd & Rockville Rd where another group of Randos are stopped outside of that we'd seen back at the Moskowite Corner checkpoint. Suddenly I hear a loud BOOM! and to my left is Robert after crudely rolling up and over the curb. I'm just excited that the 3 of us are back together again! We're in the home stretch now.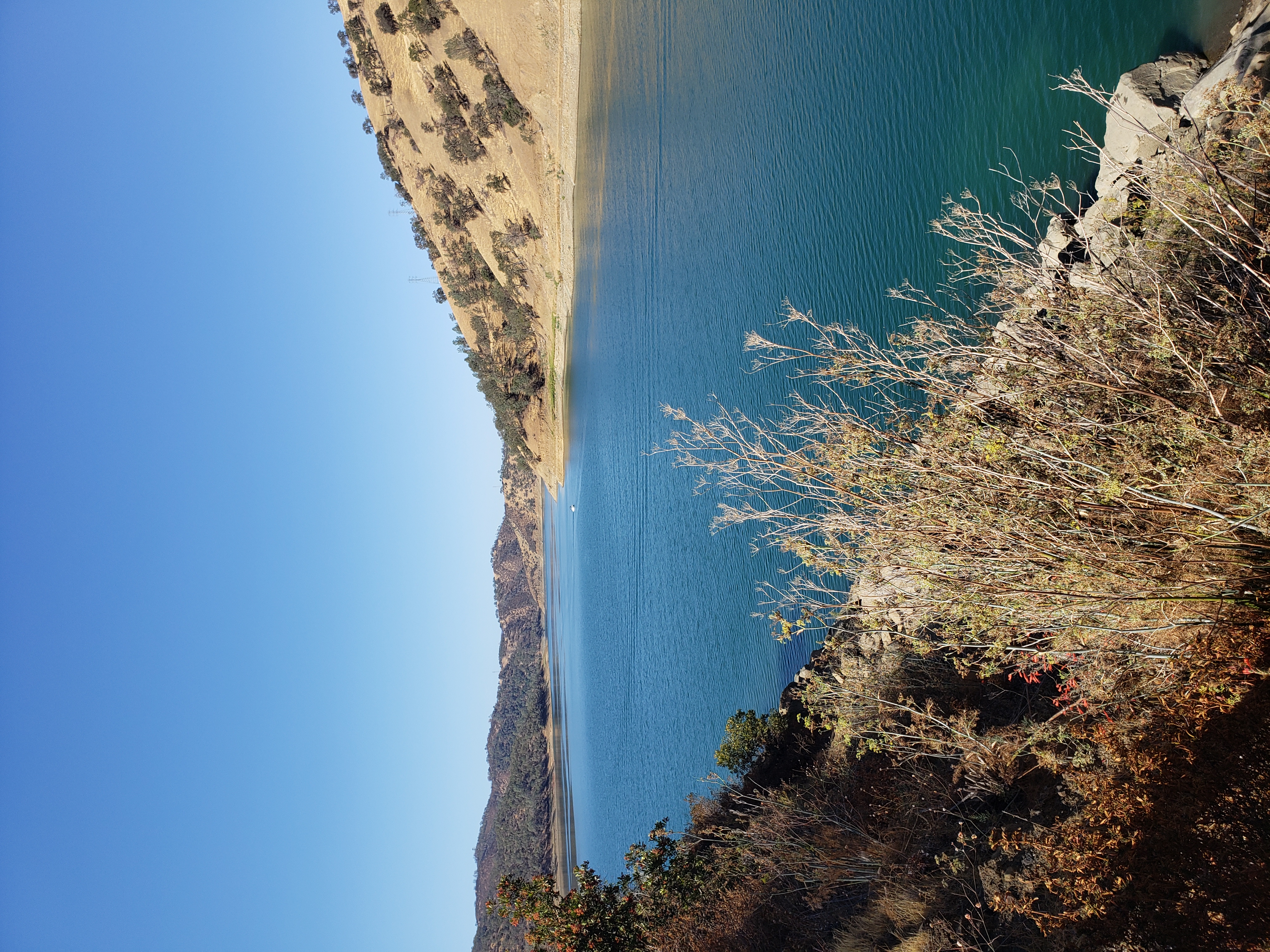 Lake Berryessa
We start rolling through Cordelia where all 3 of us are sadly confused on where to go. All of our GPS devices say that we're off course as we're trying to cross 80 from Business Center Drive to Lopes Road. In our confusion and chasing our own tails to figure out where we're supposed to go, we end up on the entrance ramp to 80 West. A van madly honks at us and then Brian's Apple watch rings. It's Rob Hawks frantically telling us that we're going in the wrong direction and actually on an 80W entrance ramp! He must have been the van honking at us as he was driving home from the Moskowite Corner checkpoint. He gives Brian beta to get us back on the right path to safely get across 80 and back on the ride route. Even looking at RWGPS, I can see that it isn't updated to where the road actually is. We sheepishly thank Rob and finally continue on our way and live to ride another day.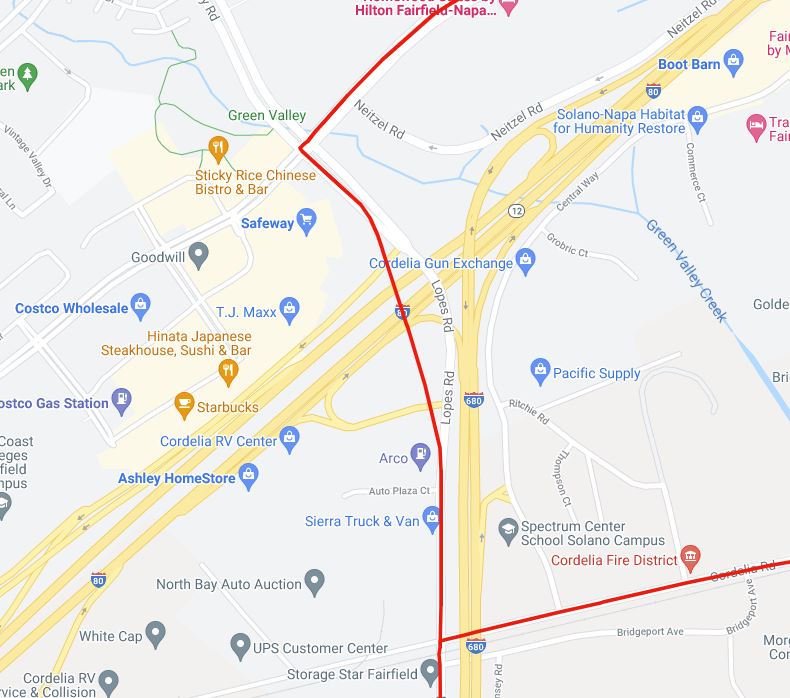 RWGPS track has you somehow levitating over 80 instead of going along Lopes Road. Impossible to figure this out on a small Garmin Edge screen when just says "Off Course"!
We head south and turn onto Lake Herman Road. I bark at Robert to stop as I've got hot spots on my feet for a rare time that isn't during a heat wave (as I had that case once in July when riding in LA during their ridiculous heat wave and I decided to ride 3 100ks in 9 days during that time there). We roll through Vallejo past the Joy of Eating which I'd gone to after riding in Rockville since my friend Dan used to go there with his mom as a Kid (and I can't recall if she worked there or not? I know he used to know all the staff there). We turn onto Sonoma Boulevard to Carquinez Bridge and our current equilibrium is restored of Robert out front, me in the middle, and Brian doing the sweep. We finish the ride without much fan fare except a few sweet texts from a friend who is on Eastern time and stayed awake until I finished (and past his bedtime). I finally indulge in the sourdough milk tea bread! I still have half of one crammed into my mouth when I muffle a "Sure I'd love to try this for the first time" as I grab another one that gets crammed in also. I'm freaking starving as I haven't eaten since lunch and it's now almost 6:30 p.m. Robert asks about dinner and I decline since I won't be getting home until about 7:30 p.m. as it is nor do I have a change of clothes even. Brian and I figure out that Sandra is already home, showered, and had dinner before we even got to our cars.
I text Rob that I finished and sent him the link to my Strava ride for POP (Proof of Passage). He replies saying to never scare him like that again and I know exactly what he's talking about. I feel like a kid who just got in trouble with a parent who luckily isn't yelling at you. I apologize for it and now we know better for the future. I never meant to scare him, but I'm so thankful that he was there to help us out and kept us safe in the long run. He has his faults, but he always had really good intentions. I appreciate the work he does for us as I know it's not an easy job.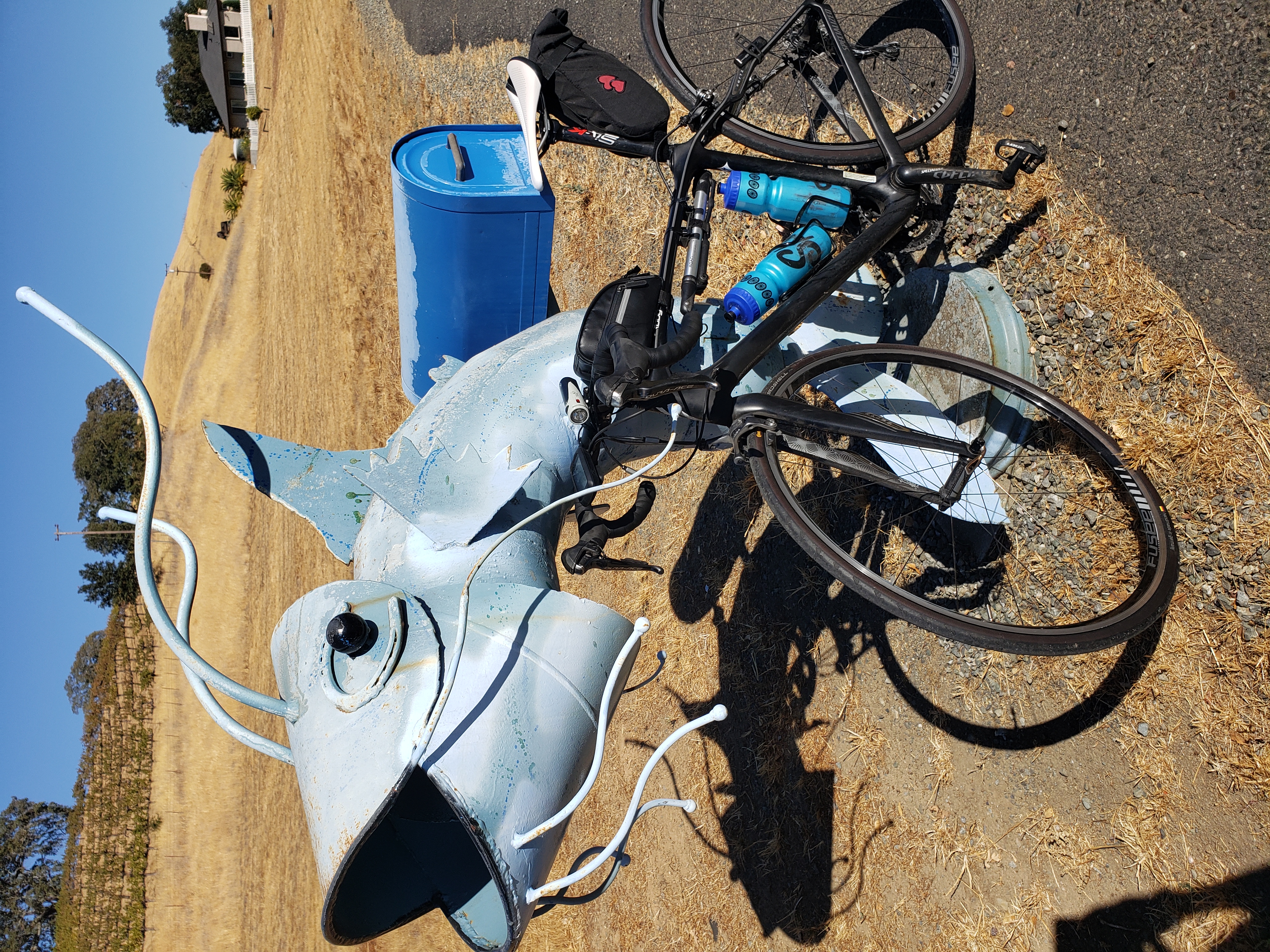 Fish mailbox
I so know my days are numbered in that since once Brian gets the life saving poison out of his system that I'll be back to chasing him all over Northern California and beyond. I'm just grateful that he's going through his ordeal now so we have that opportunity in the future. I know we're a special breed of crazy that will happily stay in the saddle for hours no matter how much it hurts our butts, glutes, quads, calves, backs, necks, etc. so I want to hold my people for as long as I can. No man or woman left behind.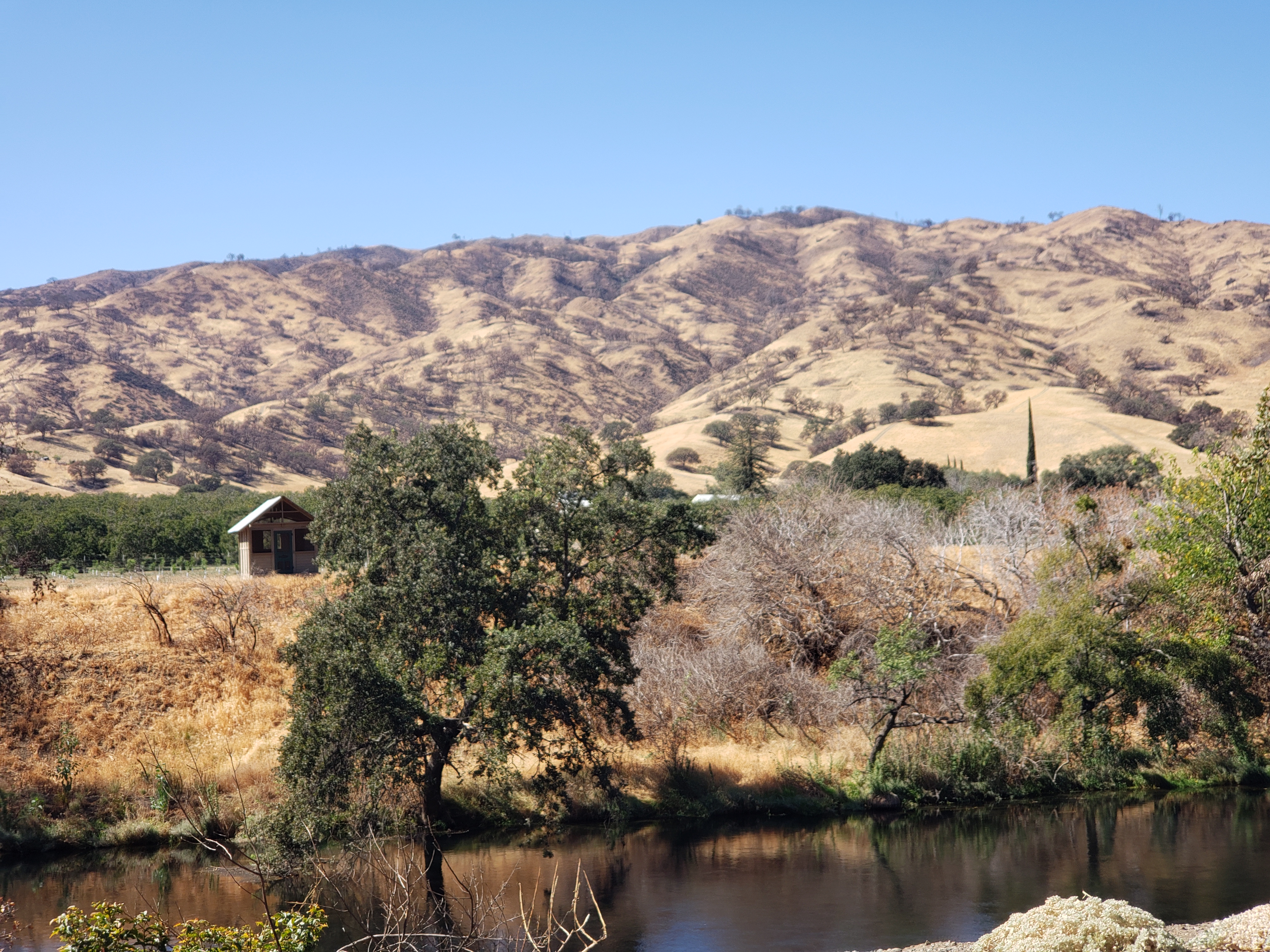 Golden hills outside of Winters along Highway 128